The global outlook summary highlights the top-level findings of Vanguard's full economic and market outlook.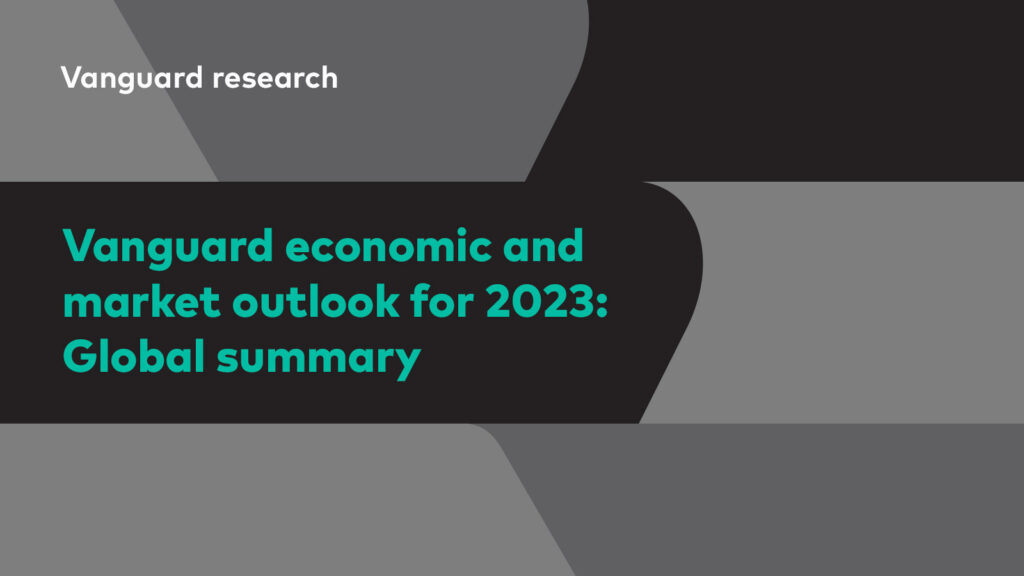 The global economy in 2023: Beating back inflation
In our 2022 economic and market outlook, we outlined how we believed the removal of policy accommodation would shape the economic and financial market landscape. Policy has in fact driven conditions globally in 2022, one of the most rapidly evolvingeconomic and financial market environments in history. But one fact has been made abundantly clear: So long as financial markets function as intended, policymakers are willing to accept asset price volatility and a deterioration in macroeconomic fundamentals as a consequence of fighting inflation. The stabilisation of global consumer behaviour, cyclical acceleration in demographic and geopolitical trends, and rapid monetary tightening suggest a more challenging macroeconomic environment in 2023 that, in our view, will help bring down the rate of inflation.